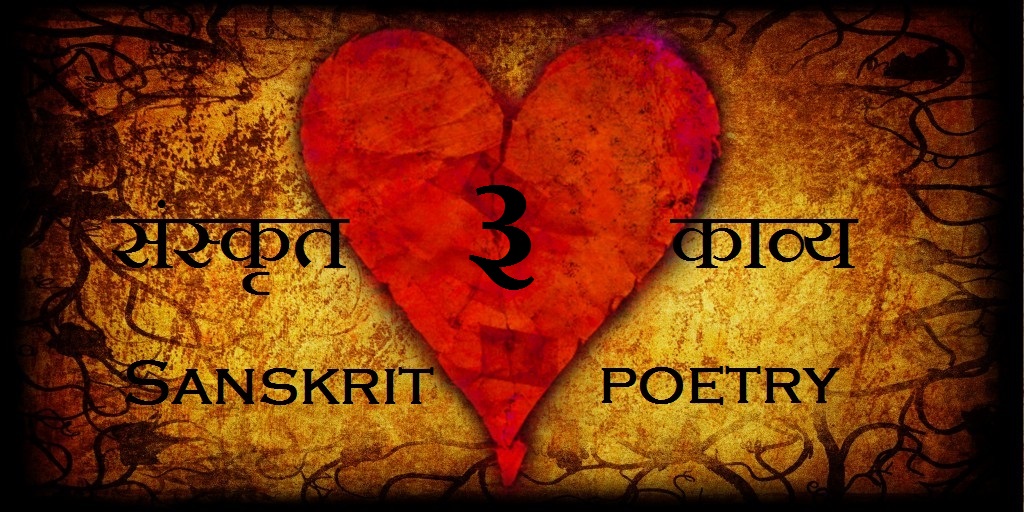 Those of you familiar with our Post on Madan Utsav are no longer wondering whether Bharatavarsha had its own Festival of Love. But what if we told you there were not one but two festivals where lovers honoured and celebrated each other, and secret prayers for romance to fructify were offered to the Gods.
Sharad Rtu (autumn) is famous throughout India as the season of moonlight. The very sight of the full moon itself brings many thoughts of Sringara rasa.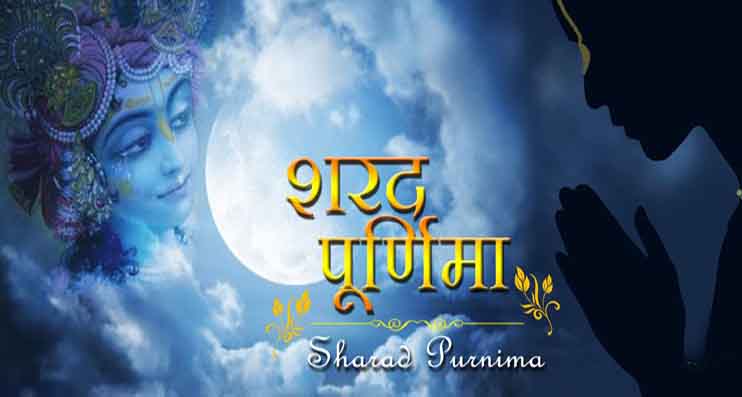 Therefore, in honour of the ancient Kaumudi Utsav—celebrated on Ashvina Purnima, we give you Part 3 in our Set on Romantic Sanskrit Poetry.
While most of your are familiar by now with the peerless Mahakavi Kalidasa, today's poet is uniquely talented in the art of Sringara Kavya. From the supple and spritely verses sauntering in the sophistication of simplicity, we give you the very pangs of separation incarnate.
Today's installment on Classical Indic Literature features that beautiful work of Bhavabhuti called the Uttararamacharita.
Author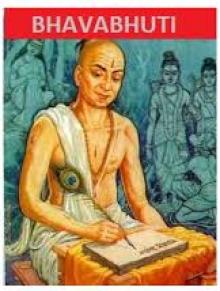 Bhavabhuti's patron is thought to be Yasovarman of Kannauj, and is thus dated to the 8th century CE. Though there are debates as to Bhavabhuti's correct time period, it is known that his ancestral home was Padmapura in the Dakshinapatha. Udumbara was the surname of his family, which was of the Kasyapa gotra. Udumbara may also correlate to the present Amraoti of Maharashtra, which was previously called Audambaravati, city of fig trees. Nevertheless, this family was of the Taittiriya school of the Krishna Yajurveda. Five generations prior was also a Mahakavi in the family. Bhavabhuti's grandfather was Bhatta Gopala and his father was Nilakanta. Some hold that Bhavabhuti's actual name was Srikantha, with Bhavabhuti as his title. His mother was Jatukarni. His tutor, Jnananidhi, was considered a master scholar. This Jnananidhi schooled him in the Vedas, the traditional systems of philosophy, grammar, and rhetoric. Bhavabhuti was certainly well acquainted with the Upanishads. Thus, along with being a master poet, Bhavabhuti was a master scholar himself. [1]
There is some indication that he was considered a rival of Kalidasa (if not in fact contemporaneous with him). Other non-contemporaneous rivals mentioned in the Bhojaprabandha include Bana and Mayura, and the Goddess Bhuvanesvari said to have anointed Bhavabhuti the best. Irrespective, if Kalidasa excelled at depicting Romance (sringara), Bhavabuti was an expert portrayer of Pathos (karuna) and Heroism (veera). Karuna is especially seen through the sympathetic portrayal of the separation of Sita and Rama,in the Uttararamacarita. If Kalidasa is "the Grace of Poetry", Bhavabhuti is the "Master of Loquence"[1]. If the former is more idealistic and romantic, the latter is more realistic and varied.
Bhavabhuti was a great stylist and had a wonderful command over language; he was skilled in adjusting the sound of his verse so as to be an echo to the sense. [1,19]
The great author is known to have written three dramatic works: These are Mahaviracharita, Malati-Madhava, & Uttararamacharita.
The chief merit of Bhavabhuti's plays, apart from questions of languages, lies, however, in their high moral tone. Even in describing ordinary human love, Bhavabhuti never wanders into the sensuous; he has probed the depths of romantic passions without descending to appeals to mere lust. He maintains a dignified gravity throughout; his ideal of a lover is one who obliterates self [1, 19-20]
Mahaviracharita is considered to be the earliest and covers the life of Sri Rama from his childhood to his later victory over Ravana and return to Ayodhya. Malati-Madhava is a love story in 10 acts. Uttararamacharita deals with the separation of Sita and Rama.
Composition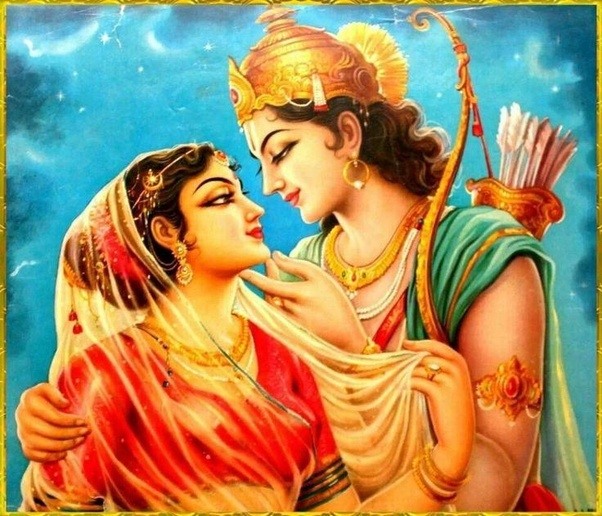 "Sometimes the truth isn't good enough. Some times people deserve to have their faith rewarded."
The Uttara Kanda of the Ramayana is one that leaves feminists aflutter in fury, but more importantly, leaves devotees and romantics alike afflicted with the pangs of pathos. One cannot help but shed tears, not only for Sita, who after all her suffering, was fated to be slandered by idle gossip, but also for Ram, who had to uphold the rigid Dharma of the Treta Yuga, and banish his beloved pativrata.
If the wife of mere Caesar had to be above suspicion, is it any wonder that the Chakravartin of Ayodhya's had to be as well? Such laws have no place in our time of easy lies and facile gossipy gupshup. But even those of us who loathe cruel kimvadanthi can't help but be deeply unhappy at the doom these two transcendental lovers were fated to suffer. Even the great Bhavabhuti, who authored the Mahaviracharita that celebrated Rama's prowess, asked Vidhaatha, "Is this how you end it?".
Determined to set things right, Bhavabhuti decided to give an ending he believed to be worthy of such a Divine Couple.
A nataka (drama) in 7 parts, the Uttararamacharita, like its predecessor, the Mahaviracharita, is a work that celebrates an episode from the Ramayana. The naayaka (hero) is a dheerodaatta (generous & self-sacrificing) and the naayika is a sveeya (one's own rightful lover). While there is no pratinayaka (villain), the vastu (plot) is considered historical. [1, 22] While the earlier work is steeped in veera rasa, the later one is replete with soka as its sthayibhaava. While we feel the pathos of the protagonists through Karuna rasa, we also get ripples of romantic Sringara Rasa—the king of the rasas.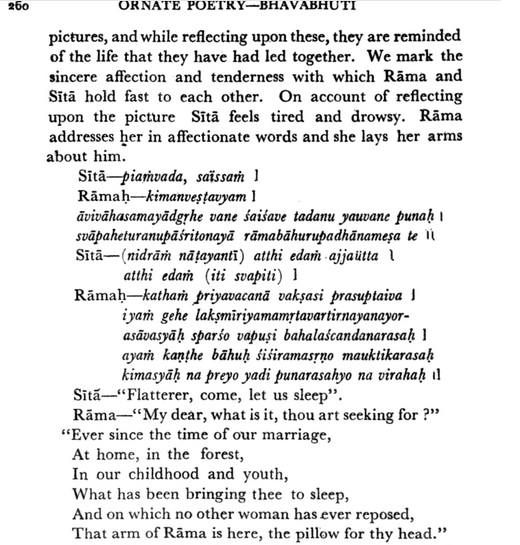 Sringara Rasa, as discussed in our previous article, is divided into Sambhoga and Viprayoga. While the former deals with lovers-in-union, the latter deals with lovers-in-separation. Quite possibly the epitome of viprayoga sringara was personified by that epitome of Dharma: the Divine Couple of Sita-Rama.
As such, Uttaramaracharita is very much work on viprayoga. Much maligned by misandrist feminists today, Bhagavan Ram's deep-seated pain is searingly catalysed into our being, by Bhavabhuti kavi.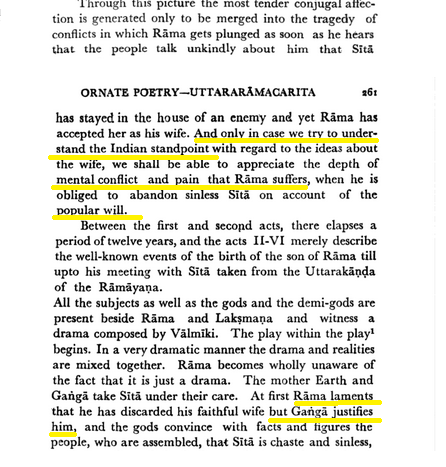 An interesting point that exposes the agendas of the "many Ramayanas crowd" is that if all Ramayanas are equally valid, then so is the Uttararamacharita—anyways based on the Uttara kanda. So either only Valmiki Ramayana is valid or the entire industry of India-hating feminists must accept the Uttaramacharita where Rama is not only reunited with Sita, but where the Goddess Ganga herself justifies Rama's action as King who accepted the popular will.
In any event, one cannot help but be moved by the agony in Raghava's heart. He who laid low the haughty brahma-rakshasa Ravana, now stood powerless once more before the high burden of Dharma.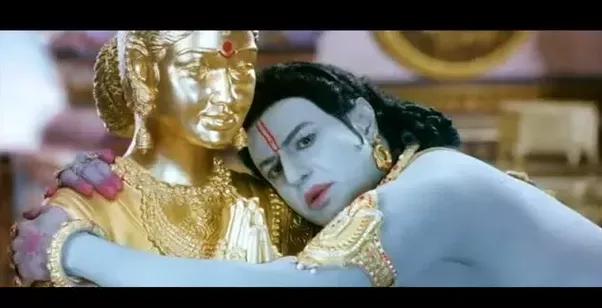 The crown prince of Kosala could give up his rightful throne as if it were a speck of dust, but how could the King of Kosala banish his beloved wife, whom he rescued from Ravanasura? His duty as a king came before his duty as a husband, but that he nevertheless suffered the pain of parting becomes apparent in Bhavabhuti's opus. Selection I alone is proof of this.
Those of you with commercial preferences for the crass persianised pidgin poetry of Bollywood may first require an immediate primer on real Romance. For the rest of us, however, the more sophisticated sensibilities of Sringara Sanskrita Kavya are more appealing to aesthetes and connoisseurs with more refined tastes.
Before we begin with the Poetic selections, in honour of the occasion, here is a brief overview of the Kaumudi Utsav.
Kaumudi Utsav
The sanskrit word kaumudi comes from the term for moonlight. As you will read in the selections below, such beauteous comparisons are not infrequent in Classical Indian Literature. They bring to mind wondrous thoughts of sleepy serene vales and dreamy autumn nights, when great love is painted on the canvas of existence.
It is in fact still celebrated in many parts of India, notably Assam, as the end of the Monsoon. Ashvin Purnima is known as Kojagiri Purnima and Sharad Purnima elsewhere. Appropriately, the Sharad Purnima itself is dedicated to none other than Goddess Lakshmi.
So without further ado, we bring you the love story of the Uttama Purusha through the Poetry of Bhavabhuti's Uttaramacharita.
Selections
§
I.Tatkaalam Priyajana viprayoga janmaa

Teevro'pi pratikruti vaanchhaya visodah |


Duhkhaagnir manasi punar vapachya maano

Hrunmarma vrana iva vedanaam karoti || A.1,Sl.30

http://indicportal.org/wp-content/uploads/2017/10/Tatkaalam.mp3

The fire of grief arising from the separation of my beloved, however fierce, was at that time borne by me through the desire for retaliation; but now, reviving in my breast, it causes agony like a wound festering in the vital part of my heart . [1,9]
 §
II.Iyam gehe Lakshmiriya mamruta varthirnayanayo-


Rasaavasyah sparsho vapushi bahulaschandana-rasah |


Ayam baahu kante sisiramasrno mauktikasarah

Kimasyaa na preyo yadi parama sahyastu viraha || A.1, Sl. 38

She is the very Lakshmi of my house, and a pencil of nectar to my eyes;

Her touch is a thick sandal-paste to my body; this her arm twined round my neck is as cooling and as smooth as a pearl-string; what about her would not be pleasing, but separation from her is exceedingly unbearable. [1,11]
§
III.Paripandu-durbala-kapola-sundaram

Dadhatee vilolakabaree-kamaananam|

Karunasya moorthiratha va sareerini

Virahavyatheva vanameti Janaki || A.3.Sl.4

The daughter of Janaka, her countenance charming owing to its pallid and emaciated cheeks and her loosened braids waving about, coming to the wood like the very image of pity, or rather lie the pain of separation incarnate. [1,26]
§
IV.Sramaambu sisiree-bhavath prasruthamandha mandhaakini

Maruttha-ralithaalak-aakula lalaata chandra dhyuthi |


Akunkuma-kalankithojjvala-kapolamut prekshyathe

Niraabharana sundara sravana paasa mugdham mukham || A.6, Sl.37

I remember her face, as it was cooled by the perspiration caused by fatigue

with its beautiful moon-like forehead overhung with her tresses, disheveled by the gently blowing breezes of the Mandakini

with its cheeks bright, not being marked with saffron-paint and engaging with its well-formed ears, charming in their unadorned state. [1,71]
§
V.Ethaani te suvachanaani saroruhaakshi

Karnaamruthaani manasascha rasaayanaani A.1, Sl.36

http://indicportal.org/wp-content/uploads/2017/10/Ethaani.mp3

These thy words, O lotus-eyed one, cause the withered flower of my life to bloom,

[they] Gladden me, lull all my senses into peace, serve as nectar to the ears and as a sovereign balm to the heart.[1,11]
Click here to buy this Book!   Click here to buy this Book!    Click here to Buy this Book!
§
VI.Advaitham sukha dukha yoranu gunam sarvaasavasthasu ya-

Dvisramo hrudayasya yathra jarasaa yasminna haaryo rasah |


Kaalenaa varanaatya yath parinathe yath premasare sthitham

Bandra tasya sumaanu shasya kathama pyekam hi tat praapyate || A.1, Sl.39

http://indicportal.org/wp-content/uploads/2017/10/Advaitham.mp3

Blissful is that fortunate man who, somehow, obtains that one thing—pure matchless…

love—which is the same in happiness or misery, which adapts itself to all conditions, where the heart finds its solace, the flavour of which is unaffected by old age, and which matures, as time removes the veil of reservedness, into permanent deep affection.[1,12]
§
VII.Tvam jeevitam tvamasi me hrudayam dvitiyam


Tvam kaumudi nayanayor amrutam tvamange


A.3, Sl.26

http://indicportal.org/wp-content/uploads/2017/10/Kaumudi.mp3

You are my very life, you are my second heart; you are the moonlight to my eyes and ambrosia to my limbs. [1,34]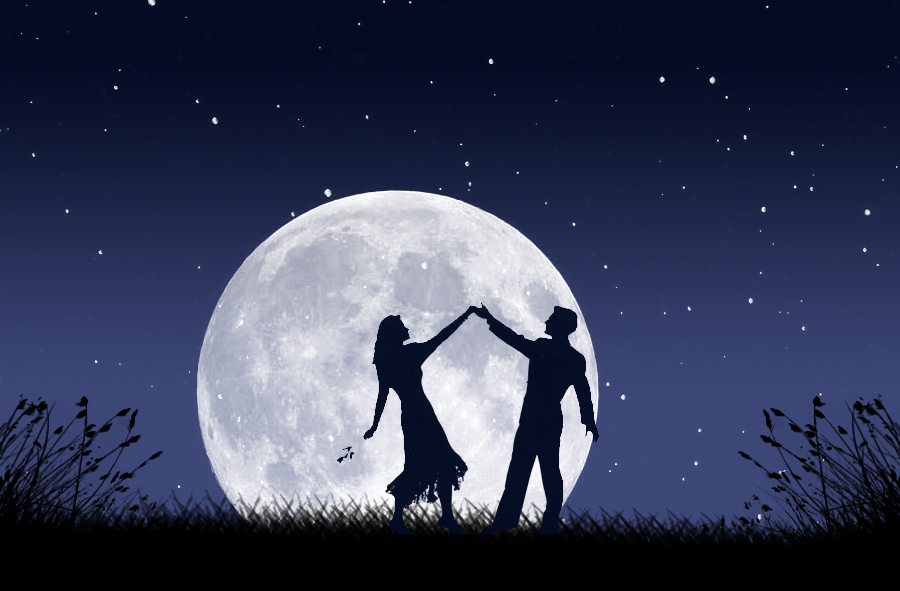 ---
References:
Kale, M.R.The Uttararamacarita of Bhavabhuti. Delhi: MLBD.2010
Winternitz, Moriz.History of Indian Literature. Vol 1.Delhi: MLBD.1996
Acknowledgement: My gratitude to the young man who once more lent his voice to give life to these lyrics. An example to other young men on how to respect young ladies.