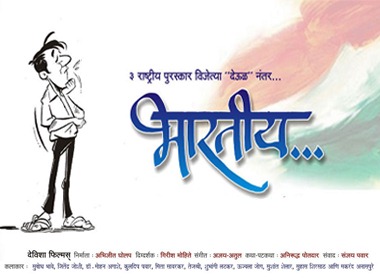 Indian politics remains one of those intriguing contradictions. Young nation-Old Civilization, Land of Dharma-Many Sampradayas, and with the commencement of Navaratri, it is key to note that it is also a nation of both Kaali and Sita. Yet no dichotomy remains more pertinent than Politically Independent-Mentally Colonised. Part of this is due to the nature of macro-politics, but much of it is due to the simplistic and even childish approach many Indians take to what is a strategic and highly sophisticated game.
Politics is not so simple as "Kalki Avatar!". For starters, many of the self-proclaimed traditionalists themselves don't realise that Kalki Bhagavan isn't scheduled to arrive for another 427,000 years. What will you do until then? Many of the same 'traditionalists' are anointing Hindu beef-eating promoters as 'pure satvic', so perhaps the time has come for people to look within.
Perhaps the problems are so great that not a single government—elected or otherwise—is capable of actually ensuring Dharma samsthapana. How is this possible you ask? Look no further than the world's oldest democracy, and understand the debate that is going on there.
To properly understand the nature of sub-national, pan-national, and international politics, one must understand the nature of macro-politics. If you still believe this is a clash of civilizations rather than a clash for civilization, you are still clueless. If you still believe that prime actors are national actors rather than transnational actors, you are still clueless. If you still believe that only your caste, and no other caste will restore Dharma, than you are dumber than a post . Rather than doing 24/7 tom-tom (or supporting those who do), shouldn't you being doing or promoting useful things?
The British were famous for the sociopathic pleasure that took in insulting people to their faces…and Indians, for their unique talent in being oblivious to that. Plus ca change, plus c'est la meme chose.
If Bharatiyas, and other nations of humanity, are in the doldrums today, it is their own rejection of Virtue all while wearing their religiosity or anti-religiosity on their sleeves.
Make no mistake: However much we criticize Bharatiyas here, this is an international problem.

Problems specific to Indians in general and Hindus in particular have already been diagnosed here and here. But the main problem is an international one. It is one that plagues humanity as a species. Rather than not getting enough pleasure, it is getting too much of it.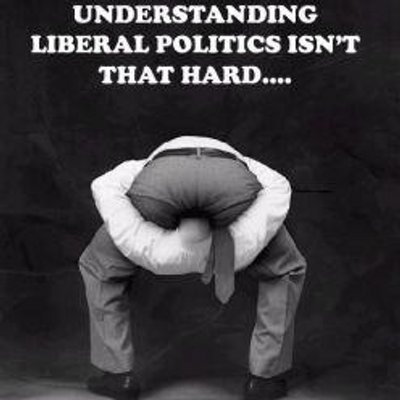 Head-up-your-ass-itis may be a universal condition, but its Indian strain is particularly virulent. Exhibit A: Moron hindus RT'ing non-Hindus referring to "moron hindus", albeit, by quotation.
Supporting people who proffer apologia for the well-known and well-documented British role in the Partition of India only shows how the so-called "RW" is as colonised as the "LW". Ceding space to outsiders to a degree where they actually call you morons to your face while arrogating the position to lecture you on how to "decolonise" only shows RW Hindus are no less moronic than their "left" or "Hindu Left" counterparts. Getting respect starts with self-respect.
Devdutt Pattanaik's detestable books pervert our Dharma through his perverted interpretations. Nevertheless, the crux of this article here is, sad to say, correct.
Far be it from me to support anything he writes, but it is the height of stupidity for RW'ers to knee-jerk respond by publishing the self-same british partition apologist's mockery of not only Pattanaik's thesis, but any Hindu calling into question the role of Foreign Saviours—a well-documented phenomenon even in the West. This left-wing bigot's caste caricature should be condemned, but isn't his general point about "Right-wingers" here correct?
Having to discuss nationality is unseemly & unfortunate when one is faced with not a clash of civilizations but in fact a clash for civilization; nevertheless, it is necessary. One cannot ignore the historic, well-documented and well-known role of De Nobili and other such foreign saviours used by foreign "universal" institutions to co-opt and ultimately replace first native "spiritual leadership"
 …and then ultimately "political leadership".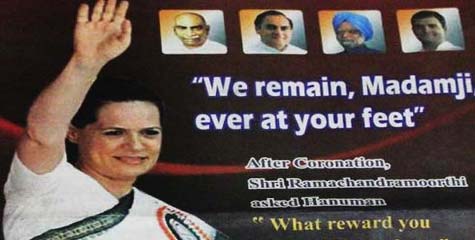 And that is what is lacking today among Bharatiyas: Leadership.  They are quick to seek out videshis to settle native disputes, while whining about colonialism. They are quick to ally with their foreign enemies in order to defeat their native rivals. They are quick to anoint foreigners as "Acharya" who misinterpret our sacred texts for Liberal purposes:
all while arrogantly abusing their own orthodox native ones without provocation:
Udupi Iftar Controversy – A lesson for the 'Right Wing' – https://t.co/QlsbORAVSe

— Hindu Post (@hindupost) July 24, 2017
Perhaps that is the greatest oddity: The worst casteists are often the biggest foreign slaves. That is the true danger of Aryan Invasion Theory. It pits Indian against Indian, while giving justification for wannabe Indian elites to become mental, spiritual, and ultimately political slaves of supposedly more "genetically pure" Aryan foreigners…Just as FC Casteist needs BC Casteist, Right Wing needs Left Wing. All this is Liberalism anyway (Classical Liberalism (RW) vs Progressive Liberalism (LW). All this is why the casteist Right Wing is as colonised as the casteist Left Wing, and why a true Dharma Paksa—a Bharatiya Dharma Paksa—is what is required.
It is fine to question our Acharyas—particularly in this questionable era—but even this must be done with respect and Maryada…or at the very least Sabhyata.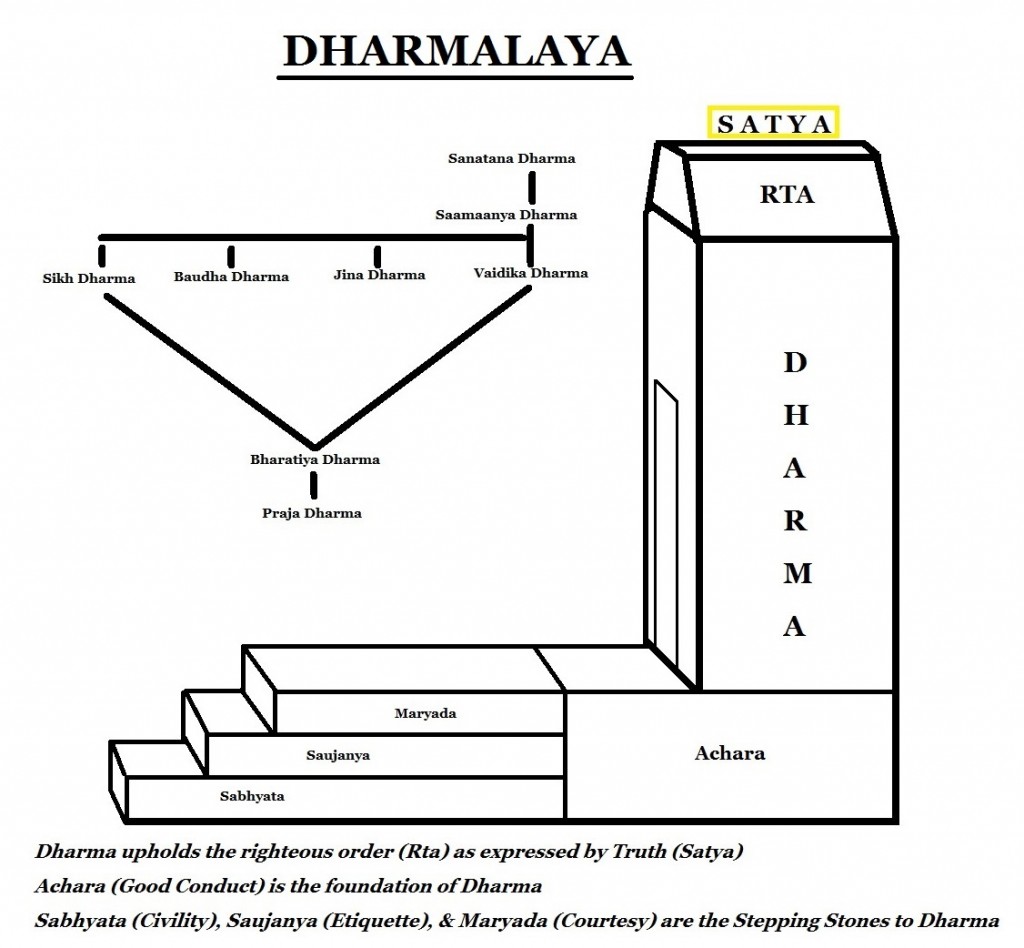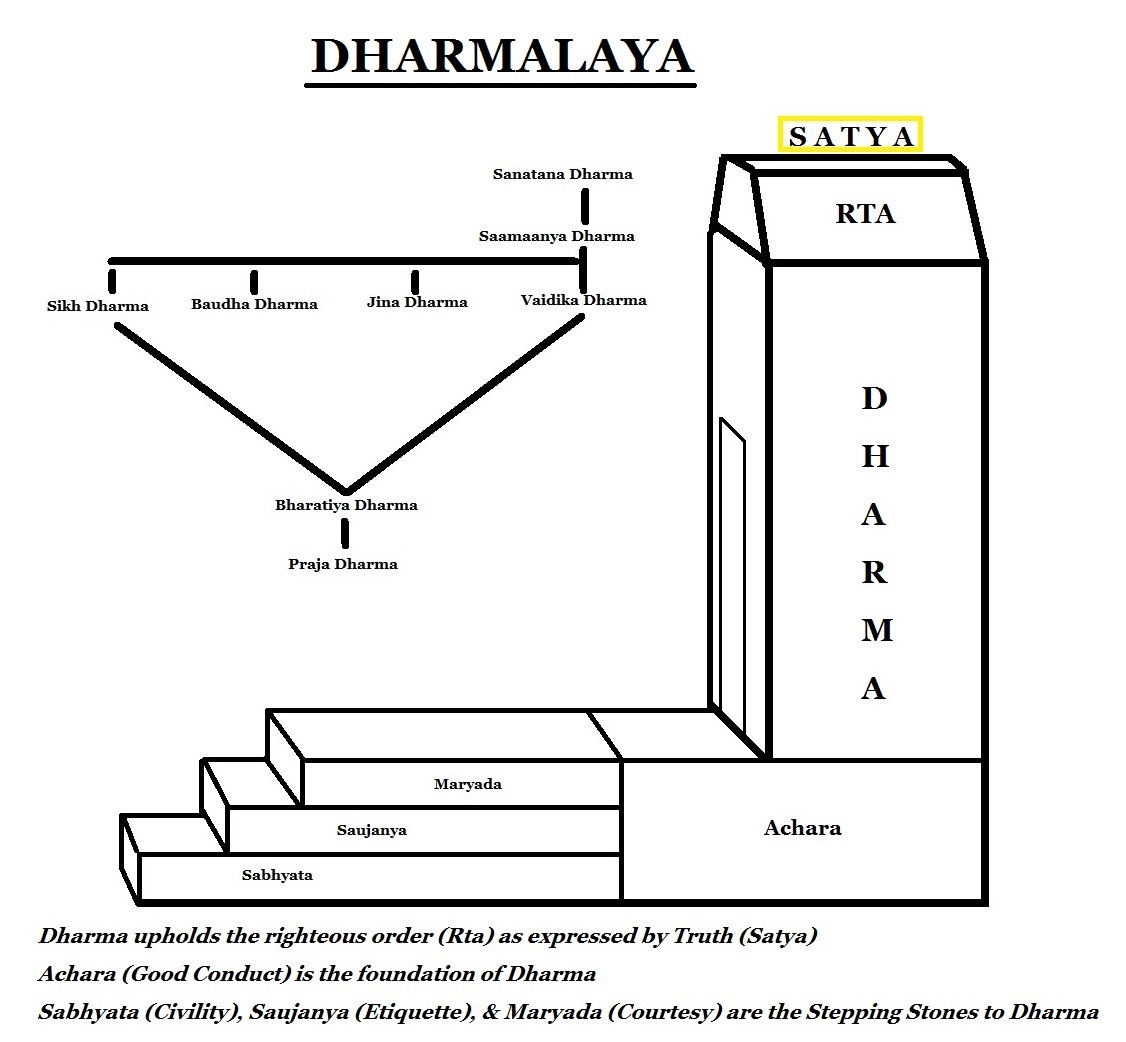 True, "holy men" aren't above the law (let alone Dharma), but the standards of law vis-à-vis men of the cloth must be equally applied. Are they? More than that, society should not be so quick to judge those who are ministering to others—and rebuilding Rta in their own way. That is also why—contrary to ambitious casteists of all kinds—there is a distinction between religio-spiritual leadership and politico-strategic leadership. Each has its role to play and its own variety of intellectualism to embody. Let the real Bharatiya Acharyas do what they must to spread the Dharma, and let those creating risible mythologies of "greatest political genius" leave politics to the competent professionals. But that is precisely the problem—a surplus of Ego that focuses on ambitions and (alleged) rights rather than necessities and duties.
Bharatiyas are infected by a pestilence of petulance so puerile that even a 1% disagreement with their own side results in a rhetorical (or actual) fight-to-the-death. The self-same hypocritical  do-nothings whine about westerners misinterpreting our texts but don't call out "native" Indians misinterpreting them to further Aryan Invasion Theory. The self-same hypocritical do nothings will whine about Bose's promotion of urdu but then  then double back and furnish apologia for M.F.Hussain's bigoted and perverted paintings of Hindu goddesses. The very same M.F.Hussain's who sins against Hindus go beyond overrated art (his initials are certainly apt). Funny how those who whine most about "cuckoldry" end up supporting those who further such an agenda. This is why your friends cannot be anointed to run your own homes. The great Kashmiri satirical writer Kshemendra wrote of such unwelcome guests who abuse and overstay their own welcome—despite coming in the guise of 'acharyas'. That is why in the Kali Yuga, Atithi Devo Bhava does not apply. Observation of Atithi Dharma (by both sides) does.
There was a well-known criticism of Nehru that applies to self-appelled RW'ers and "trads" today: the type of intellectual pinhead who didn't know which way was up. If you don't know your interests, if you don't' know friend from foe—or at least have the sense to put someone in the "can't be too sure/not one of us" category—then what business do you have giving advice to all and sundry?
Acharyas of old were of the mold of Acharya Vishnusarman. They had not only the command of spiritual texts, but had the practical sense to detect and distinguish the native from the foreign, friend from foe, the Daivik from the Asuric.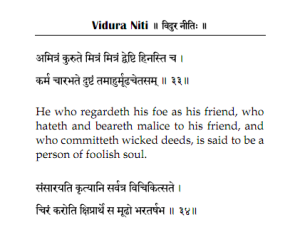 Rather than falling for threads and textual recitation, they had the good sense to understand capability and intentions—that is true realism. Rather than supporting Philip Goldberg & Sheldon Pollock over Rajiv Malhotra, they would have the good sense & virtue to prioritise Dharma over Rna.
Politics ain't beanbag, and macro-politics ain't for amateurs, intellectual or otherwise. The first qualification for this is the ability to shut up.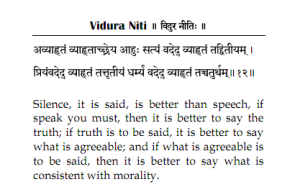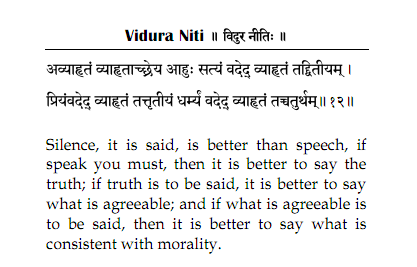 And this is single-biggest thing "moron hindus" lack understanding of today: the value of 'shut up'.
Videshis aren't here to save you because videshis aren't interested in saving you. That is why they are always saving each other's asses even while on opposite sides of the same Indian dispute. Does this mean all of them are malevolent?—No. But it does mean a guest is just a guest—and not a family member. It does mean you can't afford the risk of replacing your leadership, your primary advisors, with them. Kaakollukiyam was written by Acharya Visnusarman—yet you recite his Panchatantra with out actually applying its lessons.
This thread is a case and point in the stupidity plaguing Indians, top to bottom.
One set of morons exult in their own self-loathing embrace of English (in the name of 'egalitarianism!') and another set make matters worse by insulting the locals whose state in which they are living.
This childish need for external validation/inclusion is emblematic of esteem issues. This type of falling over each other to defend all things foreign, including foreigners poking their nose in your own politics, is part of the problem. Foreign friends have their politics and we have ours. It is fine to exchange notes in the clash for civilization. It is good to appreciate friends, and India does have many foreign friends of all shades who genuinely appreciate India and support its culture. But your friends cannot run your own house. They have their own house (which they must set in order) and you have yours. Many people choose to marry within their own castes—fine. But if you consider inter-caste marriage to be the same as inter-religious or inter-national marriage, no wonder many of you think you have more in common with other nations. Each nation has its own house.
Let foreigners practicing Dharma revive it in their own nations rather than ministering to India. If the above movie clip is emblematic of the real views in avowedly equality-oriented immigrant societies, what of non-immigrant societies like India? India and Europe are not immigrant societies, but old societies with their own long-established cultures or peoples. For all the talk of universalism, funny how the foreign commentators chased by LW and RW Indian publications are always North of the Equator…but never South. Leave aside African Acharyas, would an African Sonia Gandhi have been as successful among Indiots? Wouldn't that be true internationalism and true racial non-discrimination?
Comparing notes is one thing, "outsourcing" leadership is quite another. Will this spark off xenophobia?—No, it's just a healthy skepticism and self-respect that is required if all nations are to preserve their uniqueness. Rather than raising racial rhetoric, it will draw more attention to institutions making slaves of all races. In the guise of "freedom", human beings are unwittingly being subjected to a hierarchy of slavery. Contrary to casteists, varnashrama dharma is not a hierarchy of slaves, but a framework for duties. No caste or class can be "respected without exception"—hypocrites and criminals of all castes and classes will be punished. If the most "classless" of  communist societies simply ended up  creating 3 new classes, then what is fundamentally the problem is classist and casteist attitude. So long as your approach is "kick the one who licks and lick the one who kicks", hierarchy of slavery is all you'll be re-establishing. So which are the institutions subjecting mankind of all colours to slavery? As Voltaire wrote, find out whom you cannot criticise, and that is who rules you…directly, or indirectly.
And that is what makes the ahankari-shikandi outrage over the Pradhan Mantri to so laughable. For all the claims of "political genius" they are utterly clueless of the macro-politics Modi faces. Many of his government's policies are wrong: aadhar, gst, non-repeal of RTE, and yes, even demonitisation. But are many/most of these unique to him?—or part of the chillar-mukht policies proliferating around the world. Rather than threatening to vote for congress, perhaps clueless casteists should dismantle their own (substantial) ignorance and start asking…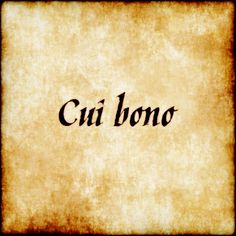 This is why it is time for Bharatiyas to set aside nationalism and start promoting patriotism. Desa Dharma isn't the same as Nationalism. Nationalism is "help my country, right or wrong". Patriotism is "help my country distinguish right from wrong". Nationalism is about superiority complexes; Patriotism is about loyalty to one's native land. That is why the true patriot respects patriotism in others. It's why a Scipio Africanus could meet Hannibal on the eve of Zama. Often times opposing generals, warriors, and even diplomats express admiration for the other side, and wonder how they might be have been friends were they on the same side.
There are many reasons to be upset at the Centre. But what are the international politics? What are the macro-politics? If the Centre is doing what it can do to buy you time—what are you doing with that time? Are you continuing to cavort in caste-cliques spreading asinine propaganda, or are you working together or with others to do your part for Dharma?
Daily news cycles and social media free-for-alls only accomplish so much. They are simple reactions to the greater strategic action of those subjecting you to slavery. Rather than asking "why not me?" when looking at others doing something you wish to do, ask "why me?"—to see if you are even qualified. What's worse, is if you spend day in day out RT'ing videshis poking their noses into our own politics—what self-respect have you?
Wolf in sheep's clothing is a well-known parable. Better yet is the Panchatantra tale of the Crows and Owls…so remember the lesson of the Kaakollukiyam. Rather than chase after the approval and advice of foreigners you can't be certain of, work together with your countrymen to collaborate in common interest.
Time to get your acts together. Grow up Bharatiyas.