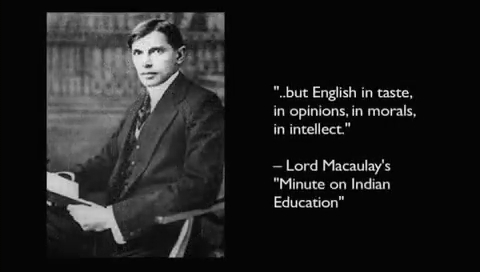 It is the nature of ambition to make men liars and cheats, to hide the truth in their breasts, and show, like jugglers, another thing in their mouths, to cut all friendships and enmities to the measure of their own interest, and to make a good countenance without the help of good will.

—Sallust
It is often thought that the highest intelligence knows not only how to do something, but how and when to use it. Those most obsessed with being the ones to do something and gain fame and get credit, are the least qualified for the work, because their Ambition causes them to prioritise themselves rather than honour the burden they have taken on. Those who view our samskruthi and our aesthetics as a means of control are the ones who are least deserving and least qualified to revive them.
The exact wrong type of people are jealously seeking to control aesthetics for their benefit rather than the benefit of the culture and the people (whom they detest). The notion that classical literature is some indescribable sui generis, frozen in time, is asinine. It is almost as though they are willfully playing into the hands of those who seek to destroy our culture—one wonders what was their selling price. Classical Literature is sastra-derived, but even sastra (see dharmasastra) adjusts to time and space and circumstance, kala and desa and paristiti. Practices and aesthetics that appeal in one era may not appeal in another. The task is in taking timeless principles, and adjusting them in the present time and space, to re-ignite a respectable state, national, and civilizational culture.
No one argues that a foreign aesthetic isn't being imposed upon us, of course it is . But what should be the response? One cannot simply dial back the clock to previous eras and to present an aesthetic that is frozen, that is unsuitable to current taste and context. Part of the problem is the fact that there is a belief of uniformity not only across regions but across time. Of course there were changes not only over Yugas but even within them. The style in Kashmir is different from Cochin, the style in Gujarat is different from Guwahati. It is only by respecting this variation that the authentic Indic aesthetic can be revitalised. This is the difference between synthetic unity and integral unity [1].
No one argues that the Kali Yuga isn't a degraded age, with present pop culture at peak degradation and perversion, but the question is making our Classical (that is saastriya) Literature, Art, Music, etc. relevant for the present time. It is the difference between memorising the letter and understanding the spirit. These would-be exemplars have done an outstanding job of perverting Dharma with their misbegotten pedantry, so much so that such perverts were forced to readjust their woefully wrong definitions of Dharma, with some not-so clever bait and switch. Meanwhile Foreigners present native Indic culture as grotesque, while favouring more medieval and colonial qualities. Our native informers then serve up requisite material on the platter, or provide indirect assistance through their kupamanduka "opinions". This again is the problem of knowing more and more about less and less.
No wonder their focus is aesthetics. When their definition of classical is "dead"…the culture and even the "aesthetics" they propound  are plain dead and plain wrong—and like them, plain unappealing. Perhaps that is why they are forever waxing eloquent on "NRI's" and "inferiority complex", they are keenly aware of their own…and resent it. Like the simulacra passing as their efforts, they too are stilted. For all the highfalutin talk of civility, their (mis)behavior is the embodiment of mean-spiritedness and meanness of manner and uncouth breeding.
Notice sent to Rajdeep Sardesai over New York scuffle: http://t.co/p0MqNhPoyO via @YouTube cc @aroonpurie @HeadlinesToday @anubhabhonsle

— Masala Chaas (@masala_chaas) October 6, 2014
No one argues that prekshakas (audience members) shouldn't be taught how to enjoy classical culture, be it music or art or anything else. But what should be the manner? To drone on pedantically without consideration for the diverse audience to which one must cater? When it is not one-size fits all, instruction must be such that all can be brought along. That there is a difference between the mere rasika (aesthete) and the sahrdaya (person of taste/connoisseur) is obvious. But mass and elite alike have a right to our culture, and thus, multiple avenues and multiple standards must be presented for all sections, not just our own.
Just as there is marga and desi within the real tradition, as true cultural exemplars from Bharata muni down to Jaya Senapati have all asserted, literary culture runs from high culture to mass.  How ironic that those most obsessed with caste and varna vyavastha are those most keen to impose only their view and only their way of life on others. However, these fools forget that even the venerable rishi, Sage Shuka, had to give up his guna to attain moksha. As even avataras take on gunas as per need, so too, must we understand that while it's important to grow from tamas to sattva, there is need for all three at varying points of time.   A society that emphasises solely sattva guna is a sitting duck. A society that only emphasises tamas is what we have now. As such, it is imperative to not only adjust our aesthetics to time and place, but to ensure different levels of aesthetics and culture to appeal to all sections of society—not just our own. Aesthetics is not a mere static set of implementations, but a spectrum, from principles to cultural effect.
Without tradition, art is a flock of sheep without a shepherd. Without innovation, it is a corpse.
Unlike these pretenders, the great poet, rhetorician, and expert on aesthetics, Mahakavi Dandin, excoriated the need of pedants to over-complicate our language and culture in order to demonstrate their self-proclaimed "intelligence". People who have to act smart usually aren't that smart. Merely regurgitating what you were taught, without any original thinking or creativity, is what the great Ramana Maharishi remarked as being a "gramophone". Time for these well-tuned, well-advertised, and well-aged gramophones to recognise their obsolescence.
The requisites for fine art are, therefore, imagination, understanding, soul, and taste [2,  597]
Aesthetics is not for parrots. Aesthetics is for those with imagination. It is for those who understand that the letter of the word is not frozen in time, but it is the principle that is timeless. Perpetually fitting a square peg into a round hole, these dinosaurs preposterously imagine their country bumpkin concept of aesthetics will gain currency in the modern materialist world. They do not know how to lead. Perhaps that is why they are forever mimicking and appropriating the work of others—they couldn't critical think their way out of a paper bag. That is why they copy others.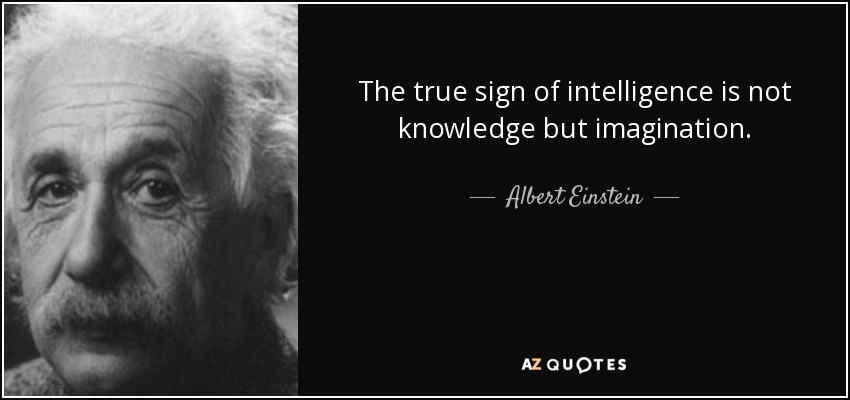 The fact remains, even on the basics, there are problems. The correct translation for aesthetics is not rasa, as pure rasa is "sentiment". Perhaps that is part of the problem, Indians are sentimentalists above everything, hence the much vaunted "rasika". The corresponding word that conveys the full meaning of Aesthetics is Rasalankara. It is the union of sentiment with ornamentation, feeling with feature. That is how beauty is properly appreciated, and thus, the actual meaning of aesthetics. That saundarya is central to the cultural cataclysm that we are facing is well known to sahrdayas. The issue is whether or not those who wish to lead the response are competent to actually do so. As we have remarked elsewhere, competence is not merely knowledge or ability, but it is capacity confirmed by practice.
Yet there are some playing into the hands of Sheldon Pollock's prekshaa of the aestheticisation of power, replete with "classical literature" that is 'unchanging' i.e "dead" —precisely the characterisation of Breaking India forces. That is precisely why Rajiv Malhotra asked whether self-promoting "adhikarins" greedy for fame/fortune actually understand Pollock's positions and their implications. This is the danger of pedantry: it spouts off pablum while being unaccountable for results. It pays lip-service to polymathy while ignoring the practical.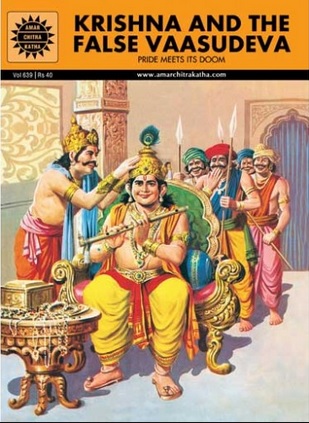 Paundraka too talked of being Krishna, and styled himself the "true Vasudeva". But despite the outer trappings, and the poses, and the peacock feathers, he ultimately proved false. He lived an immoral life and led others into immorality. What made Krishna the real Vasudeva was that he led by example. He encouraged good character in others and rather than state "don't judge by vices", he  compassionately urged people to give up vices, to dust themselves off when they fell, and to keep trying.
While he married Rukmini for love, the 16,000 rescued women he married were to restore their reputation, not his pleasure. After all, countless women pray to God for a husband like Ram. Lord Vishnu had to grant their wishes in his next life as Krishna. But for Paundraka, women were objects of pleasure, not embodiments of Shakti. He said one thing and did another, while judging everyone else. Hypocrisy is not the Indic aesthetic.
And while he craved the sudarshana chakra, he ultimately proved incapable and incompetent to handle it.
The true Kshatriya, intellectual or otherwise, doesn't spend his day condemning and ill-treating others. He recognises that all individuals begin as flawed, but walk on a path to perfecting themselves. Individuals fall, but like children learning to walk, they pick themselves up, and with the guidance of true acharyas, correct themselves and progress. That is why he doesn't justify vices, but holds himself to a higher standard than others.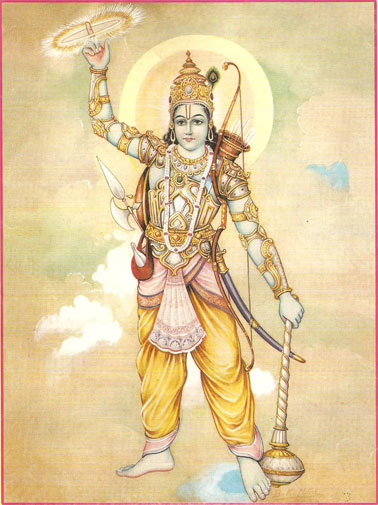 That is precisely why strategy is the realm of the kshatriya ( and intellectual kshatriya), because he (or she) is accountable for results.  A defeat has consequences. Not so much for silo'd sellouts and village bumpkins. Merely lecturing about kshatra having only read about it, but being impotent to actually practice it, is emblematic of the lifestyle of those for whom life is a "24/7 spectator sport". Perhaps that is the reason for their superiority complex towards Malhotra. After all, a superiority complex is nothing but an overcompensation for an underlying inferiority complex.
They know they lack the sophistication and knowledge of world affairs required to tackle these issues, hence they hide behind irrelevant drivel in their attempt to usurp the traditional responsibility of real Acharyas in the Mathas and Devalayas. But our real acharyas don't just pay lip-service; we follow our acharyas not just because they gather (achinoti) and give us laws , but because they show us Achara by example. They lead by example and show us through the example of their lives how to live with spirituality and dignity. They show those of us in the material world how to ultimately reject temptation and follow the spiritual path. That is why kshatriyas were and are honour-bound to protect real Acharyas.
That is why precisely why our response must be calibrated not by single area subject matter experts, or self-proclaimed polymaths, but generalists (of all castes) with a wide array of knowledge across disciplines, who can see beyond their own noses and interests, and think of the big picture…not when it suits them…but all the time. That is the difference between the person who talks of patriotism to advance personal interests and the person who sacrifices (or at least sets aside when necessary) personal interests in order to preserve the common narrative.
If "Culture is the New Politics", the Cultural and Civilizational response must necessarily be crafted and led by those with political skill and savvy. Poets, Artists, Musicians, Singers, Dancers, Traditional Scholars, Regional Language Scholars, Sanskritists, Sporting enthusiasts, all have a role to play, as support, but Cultural Leadership will necessarily be driven by those with a proven track record of Leadership–the meeting point, the sangham of Brahma-Kshatra-Vaisya-Sudra. Without understanding all four, the spiritual/religious, the politico-strategic, the economic, and the logistic, how can a unified response, a unified aesthetic be presented?  This the difference, this is the need for grass-roots and bottom-up rather than top-down.
All this is ultimately why Ahankar and Ambition are the two most dangerous aspects of the "modern" Hindu. It is not that other people don't have ahankar and ambition, it is that it has reached such a self-defeating concentration, that Hindus are prepared to sacrifice the absolute cause to increase their relative status—long before the cause is a gone case. This inability to bear any pain, this inability to lay anything on the line, is exactly why the Kshatriya ideal is needed at this time. Why a Culture of Kreeda, Team Kreeda, is needed at this time.
From Brennus to Pyrrhus to Hannibal to Attila, Rome weathered many a foreign storm. Rome even had traitors like Coriolanus, but Romans ultimately were willing to sacrifice everything but self-respect. Their leaders were generals who led by example. Where is the self-respect of our people today? No, the country's current political credo is "lick the one who kicks and you kick the one who licks!". Until this is firmly kicked from the country it will be more of the same. This is the not the mantra of Rishis and Rajas, but the slogan of poodles. Rishis did Tapas and Rajas endured terrible pain; this lot knows only how to avoid pain and feed their faces. Rather than the individual skill of the gyaani, it was the unit cohesion of the legion that made Rome effective. The dog licks its master who thrashes, but growls at innocent passersby. The wolf hunts in a pack and wins as a team. Incidentally, the lupus was Rome's emblem.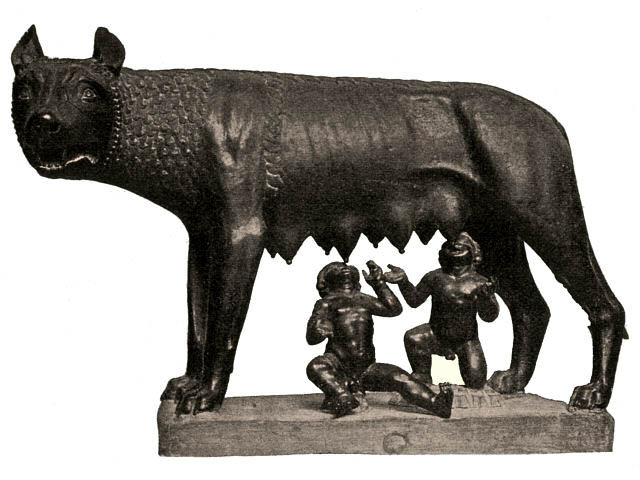 But this lot is more likely to have lupus than to embody one. These poodles would rather become foreign slaves or pathetically call foreign elites their brothers rather than seeing their own countrymen as one of their own. Rather than having ludicrous popinjays and milquetoast over-sophisticates give irrelevant gyaan from their sinfully hypocritical redoubts, the aesthetic response must come from those who can not only relate to all four/five sections of society, but know how to unify them. Unification, not under unaccountable tyranny, through textual misquote and misinterpretation, but through common accountability under a common dharma, a practical Dharma.
If foreign usurpers are ignored on account of not presenting a "pramana", then its quite obvious such scholars are better off in their silos rather than attempting to anoint themselves "acharyas", giving "upanyasas". There is a difference between a poet and a pradhan mantri. If you don't have the requisite knowledge of global affairs, and the backbone to bear pain, it is time to vacate the kshetra. Drona too talked tough & was an acharya, but ended up dead on the Kurukshetra for his misdeeds.
All who hate wisdom and correction love death.

— Ancient Wisdom (@AncientWisdom_) August 6, 2015
It is one thing to argue "everyone has flaws" or "all are on a difficult path to perfect themselves" and quite another to demand others meekly submit to the addiction to vice of certain tyrants-in waiting. These ahankari-shikandis hypocritically argue "judge us by our inner worth". But character is the determination of inner worth, and character is nothing but habits (whether driven by virtue or vice). Habits become first cobwebs then cables. More than cables, it appears someone has this lot in chains. So if you have some sinful background, if you have some terrible vice that you refuse to control, then better to exit the field. The true brahmana is known by character and conduct. This what our real Acharyas teach. Not that great ones from Maharishi Vishwamitra on haven't fallen. Rather it's that once they have fallen, they get back up and dust themselves off, rather than roll around in the muck saying "don't judge us", or "do as I say, not as I do". That is no ethic, and certainly no Indic aesthetic.
Teaching is not just about knowledge, it's how you interpret what you know and present it to others.
That is why we must reject the bumpkin aesthetic. That is why it is imperative that we build upon an integral unity based on Satya, rather than a synthetic unity based on Rna. This is the era of not only Gross Domestic Product, and Foreign Direct Investment, but also Foreign-owned Debt. For all the talk of upayas, it's clear their only policy is samshraya…under videshis. But a sellout in mundu-veshti is still a sellout. Whether Macaulay's Children or Wendy's Children or Pollock's Children, drohis are still drohis. In the end, it is only the ambitious ahankari, the unscrupulous politician, the greedy gyaani who seeks a position for which he is unqualified, and sabotages the cause to preserve position. The true statesman sacrifices personal aspiration for common aspiration and civilizational destination.
Better one of my brothers or native rivals wear the crown than our common foreign enemy. When will Bharatvasis learn this lesson?
.Sophisticated infiltration by Trojan Horses to turn Hindu leadership over to compromised but ambitious persons, village bumpkins & clowns

— Rajiv Malhotra (@RajivMessage) November 12, 2015
References:
http://rajivmalhotra.com/big-ideas-2/miscellaneous/
Kant, Immanuel.Kant's Critiques. Radford.Wilder: Radford, VA. 2008