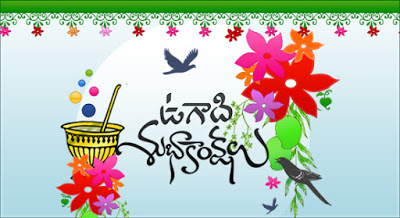 From all of us at ICP, Shubha Yugadi, Shubh Chaitra Shukla Pratipada, Happy Ugadi, Shubh Thepna, Cheti Chand ki Shubhkamnayein, Gudi Padwa Shubheccha, Happy Sajibu Nongmapanba, Shubh Navreh, and finally Ugadi Subhashayagalu and Subhakaankashalu!
Ugadi comes from the Sanskrit term Yuga Adi, or new era. Continuing our convention this year of showcasing the various fonts of India, this year's Yugadi greeting is in Telugu and Telugu Script.
In Maharashtra, Andhra Pradesh & Telangana, Karnataka, and Goa it is celebrated as part of the sidereal (luni-stellar) calendar. In the land of Shivaji it is called Gudi padwa.
In Rajasthan, some communities notably celebrated Thepna to mark the same. In Kashmir, Hindus celebrate Navreh. Most of North India and Nepal mark it as Chaitra Shukla Pratipada.
Sindhis celebrated Cheti Chand as their New Year due to the importance of their Rashtra deva Jhulelal.
If we missed any, let us know in the comments!
While the Gujarati calendar celebrates New Year on/around Deepavali, and the Solar Tamil Calendar usually a few weeks after us, the Telugu/Kannada/Marathi New Year is based on the sidereal calendar (combination of Lunar, Solar and Stellar positions), and begins on this day.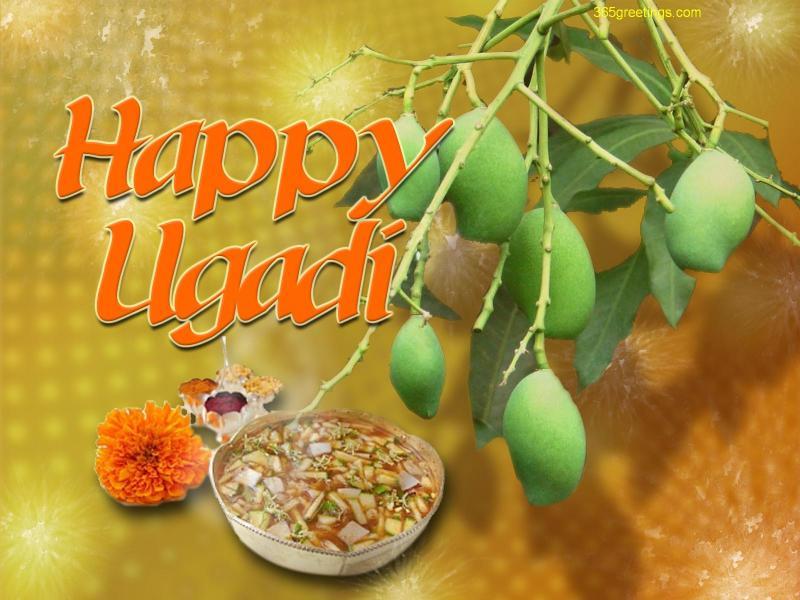 In Andhra, it is traditional to have Ugadi Pacchadi (Yugadi Chutney). It consists of the Shadruchis or 6 different flavours (Sweet, Sour, Bitter, Salty, Spicy, & Pungent). Here is Andhra Cultural Portal's Post explaining the Pacchadi and the Utsav in more detail.
Normally Ugadi coincides with Gudi Padwa, Chaitra Shukla Pratipada, etc, but due to astronomical reasons, the cultural exemplars of Andhra advised the following day.
In any event, we wish you all a happy Hevilambi Samvatsara!