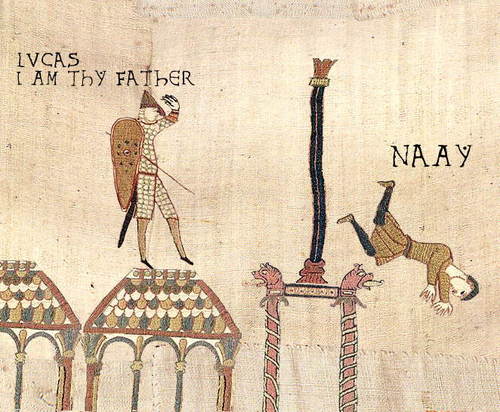 Shri S.Gurumurthy wrote in an article from 2015 that we are creating a Shameless Society. While he did cite statistics of divorce, and in subsequent articles, childbirth outside of marriage, being a respectable gentleman, he didn't dwell on it, and examined other aspects causing shamelessness as well. We, however, are more visceral in such matters, and will pick up where he so graciously left off.
The core issue facing Mankind today is not merely stupidity, or selfishness, or stubbornness, or sanctimonious hypocrisy. It isn't even about being spoiled, but rather, the core issue facing mankind today is the society of bastards.
"A Proud Tradition" of Bastardy
History has had many famous Bastards. Some of them constructively influential, many of them, not so much. One of history's most famous bastards is British, not by birth, but by invasion. In typical brit fashion, this aspect is usually dealt with in an understated manner; nevertheless, William I may be called "the Conqueror", but to the French this Anglo-Norman Duke  will always be Guillaume le Batard (William the Bastard).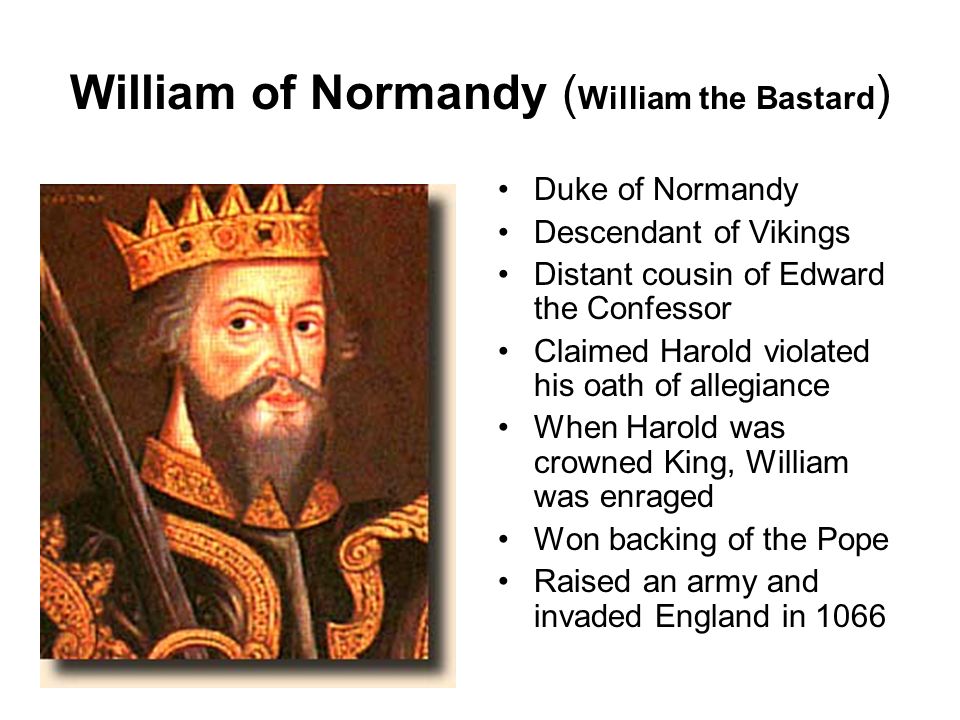 Now as history has it, things worked out rather well for William the Bastard. This Frenchified Viking Duke of Normandy managed to defeat the actual English King, Harold Godwinson, at the Battle of Hastings in 1066. But the net effect was the air of illegitimacy that stained and continues to stain English "royalty" ever since. After all, Anglo-Normans or (as evidenced by the Battenbergs and Saxe-Coburg Gothas) Anglo-Germans, aren't really English, are they? In fact, one of the reputed reasons for the American Revolution was the illegitimacy of the German King George (House Hanover) in the eyes of many colonial Englishmen of America. But since then, due to the wonders of marketing, Battenbergs became Mountbattens and Saxe-Coburg-Gothas became Windsors. Quite a rebrand.
But like all bastards, when it came to the Aryan Invasion Theory, the British were always better at analysing others than analysing themselves.
Bastardy isn't always a direct consequence of illegitimacy. There are a number of children born out of wedlock who have gone on to productive and respectable lives. Whatever origin in gentleman's clubs or high societies or rahasya societies, the much vaunted college fraternity is no longer the august dining club of the Porcellian era, or assorted post-graduate colonial holdovers. Indeed, it too, in its official and unofficial form, has also devolved into a society of mutual bastardy. Nevertheless, Bastardy's root origin remains in the behaviour of most bastards, either as a result of resentment from it, or in the case of children born within wedlock, under the social influence of irreverent and ingrate bastards.
Many Indians think that modernity means fashionable clothes and western manners, urban habits and the English language. But it means far more. It is the intrusive ideology of the West. It even calls upon the Rest to give up its traditions as a precondition for economic growth. [1]

This theory, better known as 'Western anthropological modernity', mandated the Rest to become a carbon copy of the West. But things have drastically changed after 2008 and the West has now conceded that its model may not be as good for the Rest. But the psychological damage done to the Rest over hundred years cannot be easily undone. Modernity, which was marketed as a must for growth, has by now become a habit and fashion. [1]
As S.Gurumurthy has analysed, and as Western commentators are now analysing, out-of-wedlock birth may seem fashionable and even within the norm, but it has consequences, for both the West and the Rest. Even our sacred Dharmic texts speak of the consequences of children being born as a result of lust, rather than love, in sacred marital bond. Due to the mutual effect of bastardy and fashionability, however, attitude is king and spoiled children the queen.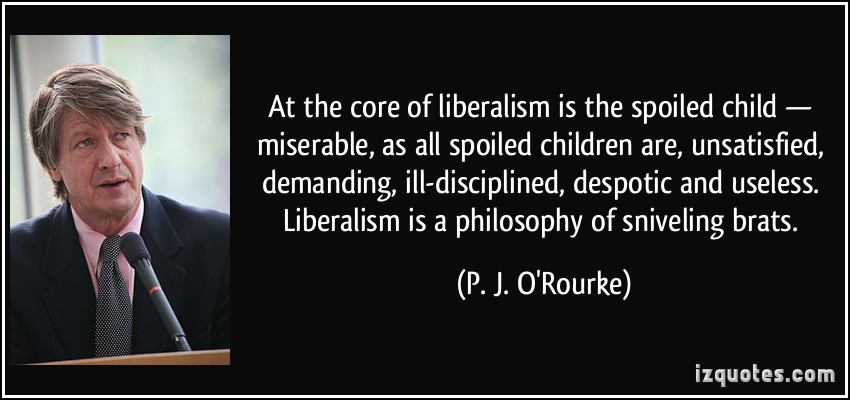 The Bastard society doesn't just promote mediocrity by happen-stance; it promotes obnoxiousness and "unlimited confidence" rooted  in simple self-apotheosis or in security in numbers. But these are not wolf packs, doing something useful like thinning the deer population, but jackal packs that only occasionally assemble for general nuisance. The Bastard society promotes mediocrity on principle. Because the bastard is perennially dissatisfied with himself, his desire is to promote those beneath him, so he can (by contrast) look good, or engage in sycophancy and flattery of those far above him, that he may benefit from association & osmosis, or eventually be dubbed "legitimate".
So what then is the opposite of Bastardy? It is Nobility. No, not the nobility of title, not the nobility of lineage, but the nobility of Character. That is why the Bastard is ever concerned with titles of nobility and "peerages" emphasising status because the reality is it is not titles that honour men, but men that honour titles. Those who lack good qualities are always the quickest to point out their titles and lineages and "rights".
Sri Rama too was an Ikshvaku (Ikshvaku himself being a great king in his own right), but it is Rama who is referred to as the Ikshvaku-kula-tilaka (ornament of the Ikshvaku dynasty). He needn't have name-dropped as his nobility of character was its own character reference. Rather than his greatest possession, his lineage was a responsibility to fulfill. Rather than Satya Harishchandra's sacrifice being a point of braggadocio, it was a legacy to live up to. But bastards (real or by character) know no such burdens.
They take initiation into the "cult" of their patron, and then purvey that tradition without thought to ramification. Many may laugh at such notions, but the model has been more widely successful on an organised basis too. Such Whiney Brotherhoods/Sisterhoods are always built upon a myth of grievance and hand-wringing at present circumstances in contrast to past glory.
This is why the anglicisation of Indian society is exceedingly problematic. Not only due to the issues with any attempt to recreate Indic society on the blueprint of another, not only because of the cultural annihilation that would occur, but because there is a psyche of bastardy in British society dating back to William the Bastard. While it is useful to distinguish between the British (an artificial people based on the Union of distinct cultures in Scotland, Wales, Ireland, and England) and the English, even the history of English society has roots in such ingratitude. "The Venerable Bede's" Ecclesiastical History of the English People is illustrative here.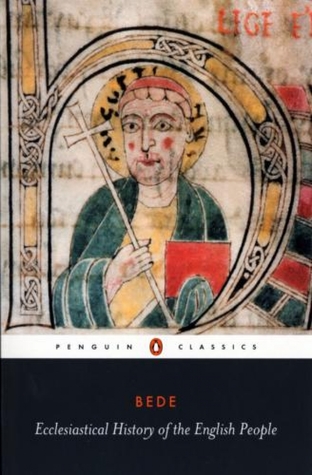 The Angles are invited to Britain. At first they repel the enemy, but soon come to terms with them, and turn their weapons against their own allies. [6,62]

They engaged the enemy advancing from the north, and having defeated them, sent back news of their success to their homeland, adding that the country was fertile and the Britons cowardly. [6,62]

These new-comers were from the three most formidable races of Germany, the Saxons, Angles, and Jutes. [6,63]

It was not long before such hordes of these alien peoples vied together to crowd into the island that the natives who had invited them began to live in terror. [6,63]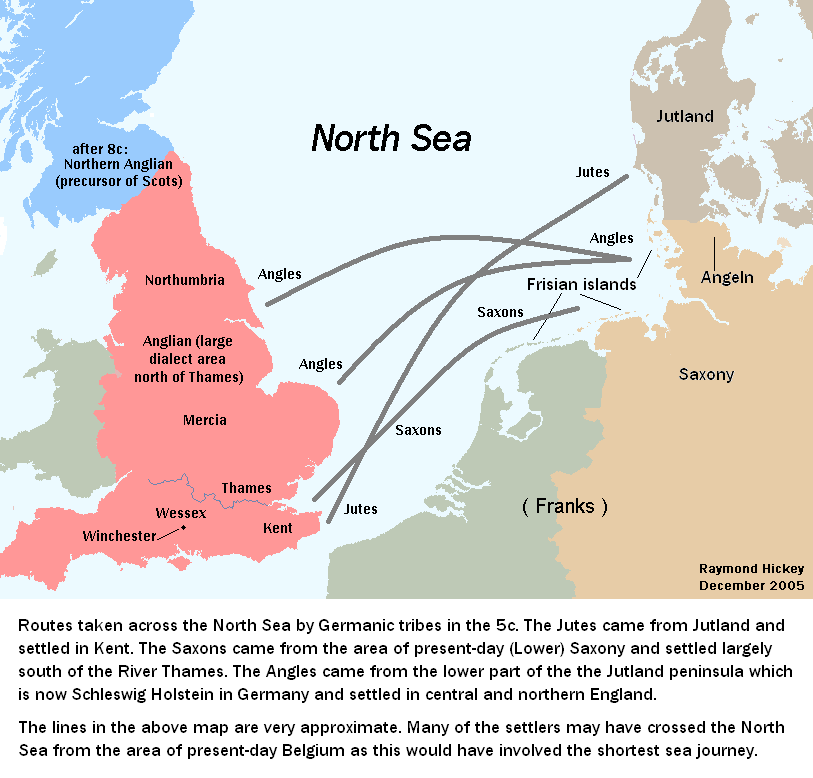 Perhaps that is why they are always projecting the image of the "Central Asian Aryan" taking over the birthright of the materially civilised Indus Valley "Dravidian"—did they not do the same to the Romano-Britons?
The Celtic Brython is in fact the true native of the Island of Britain (along with the Picts and Scots of Scotland), but they were pushed to the small corner of Wales—where the Welsh and their unique language survive today (Sound familiar?). In fact, the entire history of the British (distinguished from Brythons/Britons) is one of such usurpation and Bastardy. They arrived as Anglo-German & Saxon soldiers and soon in-laws, took advantage of the situation and imposed their own rule. Is it any wonder this blueprint has been successfully imposed elsewhere?—not only India, but even on poor and innocent Ireland.
Perhaps that is why the English (and their intellectual children ) are forever projecting this "history" of usurpation and bastardy via "Central Asian Aryan Brahminism", they themselves are usurpers and bastards…historically speaking, of course.
Whether it was usurpation of the land of the Celtic Britons or the legacy of Anglo-Norman William the Bastard, the Ecclesiastical History of the English People is ironically exactly that which they seek to project on to India. Only not satisfied with the demise of their official colonial empire gained not through "leonine" valour but through patient political bastardy, they and their acolytes now seek to usurp the role of Traditional Adhyatmika Brahmanas in Agraharas & Mathas, by usurping their authority to interpret and pass on our Vedic Tradition. They have even recruited nominal "Laukika" Brahmanas (better termed as Bhogi Brahmanas) by Birth, to betray the tradition their ancestors once preserved. Some such use discredited Freudian frameworks, others Marxist methodology, others the debunked Aryan Invasion theory, and now even some sepoy'ed "traditional scholarship" to invert and pervert our Sanskriti. Such is the blastoma of British Bastardy. The bastard is ever jealous of the legitimate child, so he seeks to usurp that which is not his. He may put on airs, he may take etiquette lessons, he may dub himself a gentleman, he may wear fine clothes, but he never manages to get character.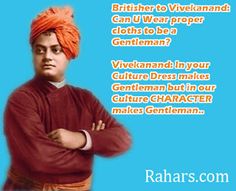 But this is not over. Post-modern society is itself an outgrowth of this "bastard intellectual" lineage. As Rajiv Malhotra has prolifically studied, uncovered, disseminated, and written, the perverse undercurrents of Post-Modern society are undercutting the very root of our Sanskriti and Identity.
A Clockwork Orange
For all those who believe bastard societies to be benign, here is Stanley Kubrick's vision of a dystopic Post-Modern society, and the delinquents who characterise it. While this scene itself is relatively tame, a general advisory to those of more genteel sensibilities about the movie A Clockwork Orange, in general. It is not for the faint of heart (or not yet old enough), but this scene illustrates the end game of bastardy: delinquency-driven sadism.
Many of our fashionably ignorant may protest, saying "It was just a movie, yaar". But was it? Setting aside the fact that the film itself was based on an earlier book, modern Britain itself is beginning to see the rise of a class of youth with similar propensities, borne of nihilism, and yes, bastardy.
The Disgruntled Child
The Chavs of the UK are not a new phenomenon, and date back to at least the early 2000s, though likely even the 90s. Classist overtones aside, there is the more concerning aspect of disgruntled and alienated youth, leading directionless lives of short-term thinking and short-term "kicks". Cheap thrills may be all the rage today, but they eventually lead to sensory-fueled rage. The proclivity of disaffected and maladjusted youth to violence is well known, and threatens the very existence of decent society.
Of course, our half-read half-wits may blurt in a tamasic haze "Vell, so what, who cares, they deserve it". Be that as it may, the contagion is spreading, and the disease, like it or not, is part and parcel of the very post-modernism that you associate with your prosperity today. Even the wealthiest country in the world is now at the edge of that precipice.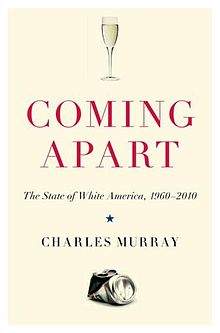 Coming Apart  is a book by noted conservative commentator Charles Murray. In it, he examines the unraveling of "White America", due to a decline in values, moral character, and sense of overall nationhood. A key factor here was illegitimacy, and he studies the effects at great length. Murray has been criticised for earlier studies on race and genetics, but his views on illegitimacy were also echoed by a recent nobel prize-winner, as discussed in this video.
The African-American community is unfortunately demonised by many of the same voices aghast at Charles Murray's study above . Nevertheless, the unfortunate state of that community was predicted by Daniel Patrick Moynihan in the 1960s itself. Tracing the effect of narcotics on destroying the family unit, this former Senator from New York predicted the current epidemic of illegitimacy and absent-fatherhood (doubly exacerbated by the "New Jim Crow"). Above all, however was the destruction of culture, resulting in the rise of crime (as seen in the clip above). Whatever culture might be there is a mere veneer, but the overall loss of High Culture, evident.
Thus, the main aspect of the Bastard, of whatever race/ethnicity, is that he is a disgruntled child. Naturally filled with resentment at having an absentee father (or not even knowing who he is) fills him not only with shame, but also anomie.  Perhaps that is why our rootless wonder are forever seeking to remake India in the image of another. But more concerning than that, is the false confidence of "unlimited confidence". This is not only borne from unlimited internet, but also unlimited permissiveness. After all, if anything goes, then the most outrageous behaviour is the most refreshing and most socially rewarding. This toxic cocktail has even filtered into the rohipnol heavy circles of "red pill" pick up artists and even accidental yuppies. Again, if confidence is currency, then unlimited confidence, solipsism, and obnoxious behaviour is deemed the highest good. There is nothing more solipsistic than the absolute certitude demonstrated by dweebs.
They may garb themselves in ritual as the pirate Brit did in title, but the reality is they do not appreciate its sanctity or malleability. Make no mistake, ritual is important. But it is not ritual that makes civilization or even religion. A spiritual society is the product not of ritual; ritual is only its outgrowth, confirmation, aspect of (cosmic) participation, and a means of cultural preservation. But the origin of our society is in Tapasya. It is not philognosis, but philosophy, the love of wisdom that made, as the ancient Greeks referred to them, the ancient brahmanas the wisest of men, and ancient Indic society, the wisest of all civilizations. It is tapasya that was the origin and tapasya that is the first leg of dharma, and tapasya that is missing today. We have "traditional scholars", but they lack sadhana. We have young, commited men, but they behave as though they have been committed to the lunatic asylum.
So what is the opposite of the society of bastards, it is the society of nobles. No, not necessarily Arya Samaj (though pun intended). Rather, a society of nobility, rooted in actual Tapasya, Saadhana, and Shraddha. But it is Tapasya that is the marker, not ritual. Ritualists have come and gone since the age of De Nobili (and before). It is genuine Tapasya, as Tapasya is one of the 4 legs of Dharma in our tradition (the other 3 being Saucha (Cleanliness), Krupa (Mercy), and Satya (Truth)). It is no wonder Tapasya is rarely prized by this set of lil bastards, after all, in the Kali Yuga, Dharma only stands on 1 leg (Satya), and even that too is now bent.
But as before, it is not illegitimacy that makes every bastard. After all, Satyakama Jabala was the son of a prostitute (or a woman who lived like one), but through his character and love of the truth, he proved his nobility. Today, we see young men fighting for the dignity of their mothers, and demonstrating their own nobility in the process.
Whether you believe in Lord Shiva and consider him the origin of not only Dharma but the Universe itself, or you are a nirishwarvadin who believes our tradition to be the inheritance of the collective wisdom of Rishis, it is Tapasya that is the basis for not only Ritual, but our entire tradition. Thus, ritual is important, but shraddha is higher. Shraddha is important, but Saadhana is higher. Tapasya is the means of Saadhana.
Most famous Hinduphobics are well-trained in Indian languages & texts. What is lacking is shraddha, not book knowledge

— Rajiv Malhotra (@RajivMessage) August 20, 2015
The problem is there is a batch of ritualists who have neither Shraddha nor Saadhana nor time for Tapasya, and thus, having been initiated into this society of bastards, they are working as termites to undermine our society from within. That is the danger of casteism, because it is assumes your caste to be above question and above trial. But a teacher can only punish an errant child for so long. At some point, a society must come together to pronounce the sentence for aparaadhis.
When tapasya drops, saadhana can sustain. When saadhana drops, shraddha can sustain, when shraddha drops, ritual can sustain. That is why ritual is important. But when ritual drops, or worse, becomes infected with asatya due to self-interest or selfishness that prioritises ritual above all, then society is on track to oblivion. It's only defence then becomes Satya. Satya, Truth, that not only expresses itself as Rta, which is upheld by Dharma, but Satya that evaluates the validity of ritual to reinforce it. It is Satya discovered by Tapasya, enshrined by Saadhana, and revered by Shraddha that makes ritual (Kalpa) what it is. But bastards, by their very nature, are selfish, and thus, despite living in the material world, garb themselves in ritual and Rna, ignoring or minimising Satya.
And nothing minimises Satya more than Post-Modernism. After all, according to Po-Mo theorists, "there is no truth".
Post-Modernism
The nihilism of Postmodern society has been evaluated by many. But one need not be Bazarov to be subject to its influence. As deconstructed by Rajiv Malhotra,  the core danger of nihilism is not that it doesn't deconstruct effectively, but rather, that it fails to "provide the foundation for a positive existence".

[5] Being Different. 'Audacity of Difference', subsection 'Postmodern Evasiveness' 
That is why it is important to de-construct the deconstructionists, as Malhotra has done. Those that demand tearing down the existing model without creating an alternative first are those who are hiding something. Much like Napoleon the Pig in Animal Farm, the Agenda of Cultural Marxists (and their unscrupulous co-operators), slogans of Equality and "uncompromising" fight for freedom are all cover for more authoritarian (socialist or otherwise) agendas . But the great irony of course is that in this story, they are not napoleon the pig, but snowball, who is eventually driven out. Cultural Marxist cooperators, like all traitor/useful idiots, are the first to face a firing squad.
That is the danger of the masters of the small picture. It is not that detail doesn't matter, it's who controls the details? Who controls the data? What is kept, what is left out, what is even recorded? That is why Dharma must be the model forward, and not  "anglicisation", or "socialist-authoritarianism", or "alt-right", or or "neo-nippon", or "nava-hindutva eugenics", and a laundry list of other hare-brained schemes that all ultimately orient India toward foreign models. The latter one, in particular, is a hold out of Aryan Invasion aficionados, but the net result of eugenics theories is that they invariably pigeon-hole people and create inferiority complexes (taking you out of the game even before it begins). Sadly, even some well-meaning people have now bought into this under the weight of scientism. Perhaps this gang should watch Gattaca and mull over their position.
Even more incredulous however are the emotional children blissfully following cultural Marxist pied pipers off the deconstruction cliff. Like lemmings, they fall for a little pro-Indian, pro-Hindu talk about "uncompromising this" and "uncompromising that", but forget that "politics is the art of compromise".  This doesn't mean selling out, but means you can't always be a martyr like Subhas Chandra Bose, whose honourable attempt at freedom ultimately failed. It's the figure who lives to fight another day, like Shivaji, who ultimately wins you freedom—not the uncompromising. "A great man can bend and stretch". To be uncompromising on nothing (but your ethics) in this day an age, is not only "plain dumb", but "plain suicidal". Of course, cultural Marxists always know or believe they will escape, and it is only the workhorses who will get sent to the butchery.  But why take my word for it, here's what an eminent authority himself said.
@DanCameron99 @jselinger50 Bezmenov defected to Canada, said only way to counter marxist threat is 2 return to faith https://t.co/HLrnYGTtpN

— Sheldon Johnston (@swjohnston2) October 19, 2016
All this is ultimately why any deconstruction of any mythos built around any Indian figure must be on our terms, using our approach, not foreign ones.
Was Gandhi the "Father of the Nation" like Subhas Chandra Bose himself said in 1944? Are the rumours about Gandhi true? Is there more to Gandhi than we know? All these questions shouldn't be dusted under the carpet, as they have been for the last 70 years,  but should be asked not under a foreign methodology like cultural Marxism, but under a native one like Dharma. That is how Gandhi's callousness towards Hindu suffering can be assessed.  But agenda-oriented ideologues have no such interest in deconstruction on such terms, because ideology refuses to ask questions that obviate itself. After all, nothing is more self-contradictory than cultural Marxist derived Critical Race Theory and even Feminism ultimately originates from the same cultural Marxism.
All this is ultimately why whether it is Anglobalism, cultural Marxism, post-modernism, scientism, or fraudacharya-ism, foreign frameworks all lead to the creation of a bastard society. Not just one where illegitimacy may be rife, but one where a bastardised, inauthentic India is the aim (open or otherwise). One cannot properly understand a culture without being immersed in it. One cannot  properly provide alternatives without understanding its originating principle. And the core framework of our culture is Dharma, and the originating principle Satya (Truth).
Yet today, there are not just attempts to Anglicise India, but attempts to Arabise it, Persianise it, Japanicise it, and even Sinicise it.
Slavery can be legally abolished… Not mentally… https://t.co/91zlHgDSx7

— MediaCrooks (@mediacrooks) October 23, 2016
There are of course, many reasons for all this, all very meticulously studied by Malhotra, but there is another aspect here too that merits study.
The Indian over-emphasis of the Guru-Sishya relationship remains one of the core reasons for the lack of self-respect. For half-read 20 somethings who have trouble reading, read again carefully. I did not say emphasis, but over-emphasis.
The Guru-Sishya parampara is one of the great traditions of Bharatavarsha. It truly must and should be celebrated and preserved in our gurukulas, agraharas, devalayas, and mathas. But if all the relationships we have can only be Guru-Sishya, Father-Son, Mother-Daughter, Raja-Praja, then relating to and working with peers becomes difficult. Further, if teachers from phoreign are given the same status as our gurus, then the net result is videshis taking advantage.
It is the height of bastardy that a foreign institution, educational or not, could appropriate the sacred name of Sri Adi Sankaracharya. Yet, this proposal was only stayed because someone of Malhotra's strategic sense, discovered and stalled it.
Intellectual Kshatriya project results in:
1. More knowledge, less opinions
2. More action, less advice 4 others
3. More tapasya, less show

— Rajiv Malhotra (@RajivMessage) November 30, 2014
Not every educational relationship is that of Guru-Sishya or Raja-Praja. Nor is there perfect equality between peers. After all, each individual has his or her set of strengths, and seniors outrank juniors even in college. But a senior is not a guru. When there is no longer the danda of ragging (or punishment from administration) to keep juniors in line, juniors run amok like school-children at recess….that is unless the prism of mentorship becomes pervasive under the aegis of Dharma.
Mentorship
A society bereft of self-respect basks in sycophancy on one end and tyranny on the other. For all its great accomplishments, Indic Civilization is presently facing a deficit of self-respect. Whether they are anglicised, persianised, arabised, or even patriotic or anti-national, Indians are lacking in self-respect, and sycophancy (ji-huzoori) has become the common currency.
The best way to stem the advance of bastardisation, be it anglicisation or otherwise, is through mentorship. Not everyone can be a guru, and not everyone has time to be a sishya. But the value of the mentor-protege relationship lies in the existence of a mild status differential, without the total surrender and dedication demanded by a guru. A mentor is there not to shape you and save you for soulful salvation, but to guide you, to give you hints, and to help you grow as an individual and a contributor.
Be a mentor to someone younger, and seek a mentor in someone older. This professional "parampara" is the best way to establish not only an efficient chain-of-command/unity of purpose/cultural cohesion, but to also grow and help others grow in the process. Demanding that all things emanate from you and be credited to you may often be symptomatic of a guru complex. So if you are not one, don't pretend to be. The mentor, on the other hand, recognises that even the most modest and most illiterate of persons has something to teach. It will also end this dichotomy of total obedience or complete non-compliance. Be obedient to your guru, but be respectful to your seniors and mentor your juniors.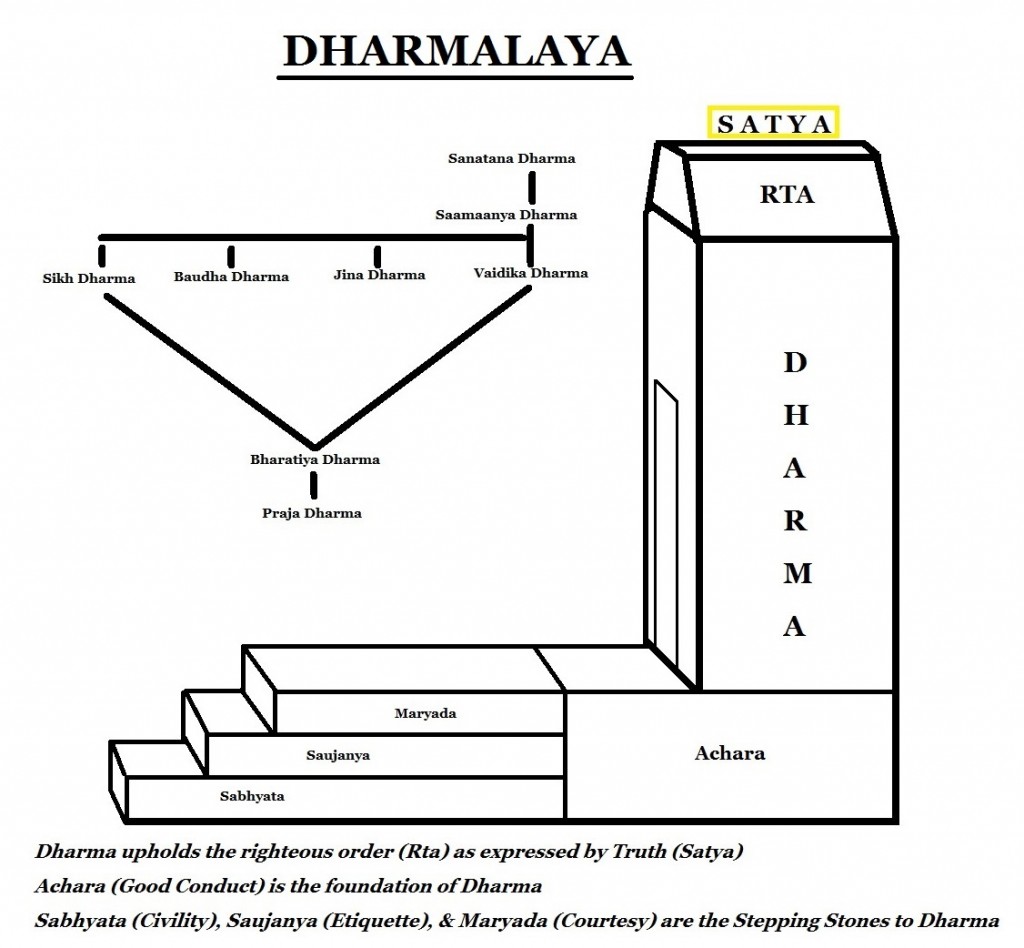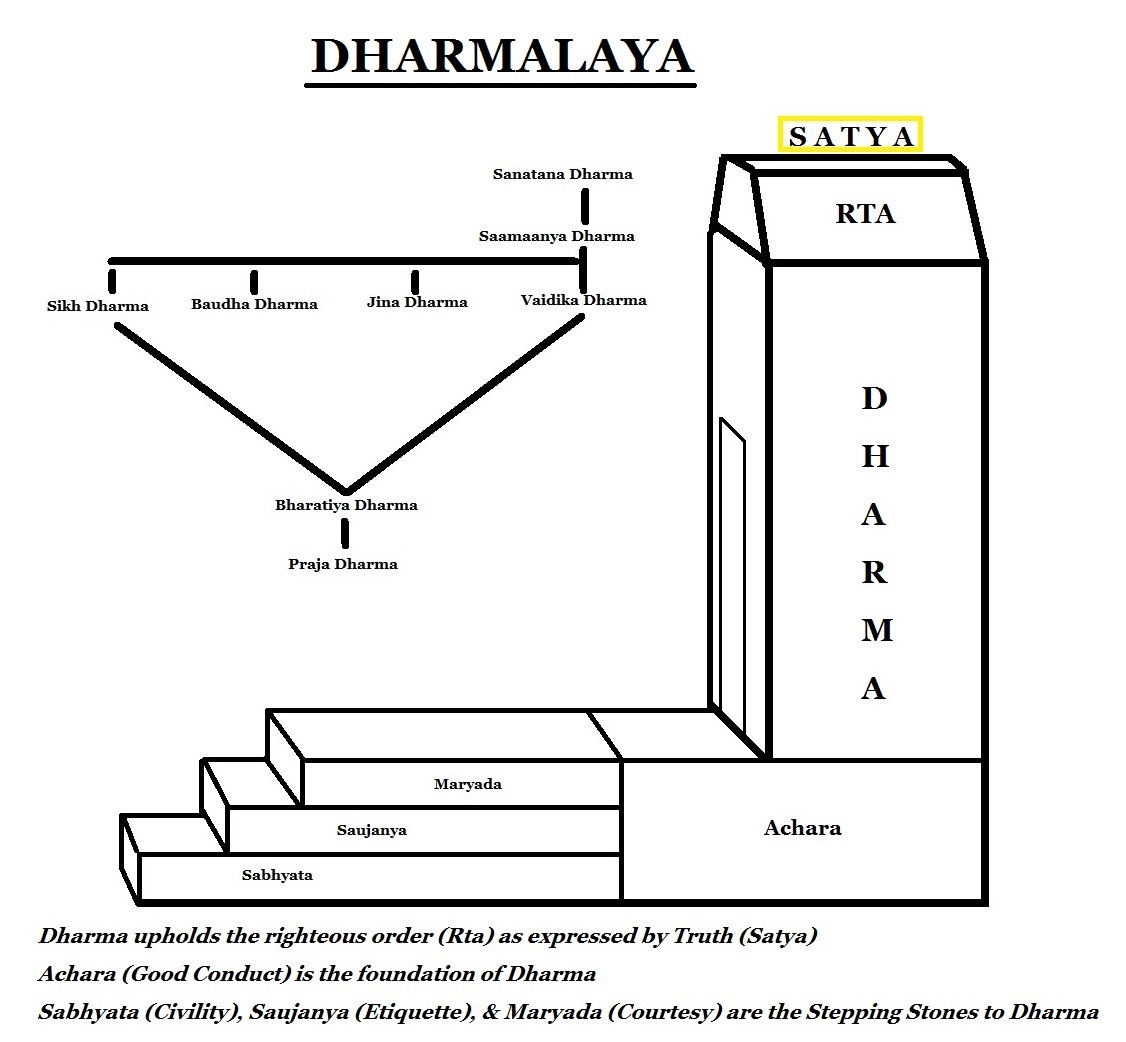 That is the importance of Dharma. Not only as a framework, but also as the origin of civility (sabhyata), etiquette (saujanya), propriety/courtesy (maryada). But in a society obsessed with kulachara and kula, these three have gone by the wayside.
The problem today with Indians (particularly a demographic of half-read twenty somethings, and their feckless forty-something fellow travelers) is that they are spoiled brats, and well, probably something comparable to the title of this article.
There is no point in trying to save the world if you yourself don't even know how to behave and organise. Selective reading and willfully ignoring nuance is easy.  Petulant and rude behaviour is even easier. Closing your ears to retain the efficacy of ideology easiest of all. But the truly knowledgeable person is not the ideologue. He is the one who realises he knows nothing, and seeks wisdom instead. That is the basis of philosophy, not love of knowledge, but love of wisdom.
Philosophy vs Philognosis & Phil-ideology
The love of ideology is one of the great dangers facing human society. This is because ideology, unlike philosophy, demands compliance and reduces honest, critical thinking. The combination of ideology with bastardy is quite possibly the most combustive of all. It marries (pardon the pun) the worst of the certitude associated with an ideology, any ideology, with the worst of the bastard (anomie, alienation, constant need for self-assertion, sniveling and spoiled brattiness). When the rootless wonder finds his [imagined, Central Asian] roots, then a new persona is assumed. Filled with the zeal of a new convert, all worthiness is judged on the basis of conformity (to the ideology) and sycophancy (to a pseudo-clerical sovereignty). On the basis of by-birth brahminhood, real Brahmanas in the agraharas and mathas are being sidelined, their interpretations dismissed as "unscientific", and their authority usurped by "by-birthers". But a true Brahmana, born or otherwise, is known by guna, sattva guna.
All this is ultimately why we must reject Ideology and Philognosis for Philosophy. It is the love of wisdom and the love of truth (the origin of wisdom) that makes it possible to live not only well-meaning, full-filling, and prosperous lives, but also practical ones that preserve us and our society.
This is ultimately why the Post-Modern Society is a Bastard Society and must be rejected. And this is why our culture is the cure for Post-Modernism. It is not rigid, as other civilizations are, nor is it a black hole of self-annihilating nihilism (as is post-modernism). Our culture is based on Dharma consisting of uncompromising principles, but flexible application.
The Dharmic tradition shows the importance of Philosophy over Ideology, any Ideology.
  References:
Gurumurthy, Swaminathan. "Society".http://vskkerala.com/society-was-the-source-of-knowledge-for-deendayalji-s-gurumurthy/
Gurumurthy, Swaminathan."Modernity has Failed to Stop Deviance". http://www.newindianexpress.com/opinion/columns/s_gurumurthy/Modernity-has-failed-to-stop-deviance/2013/10/15/article1835599.ece
Malhotra, Rajiv. https://www.pgurus.com/pandavas-can-provide-hindu-leadership/
Malhotra, Rajiv. Being Different. New York: Random House.2011
Bede. Ecclesiastical History of the English People. London: Penguin.1990
Acknowledgement: My thanks to Shivoham whose insights and reference material were valuable for the composition of this article.